Welcome to the Health Management Clinic homepage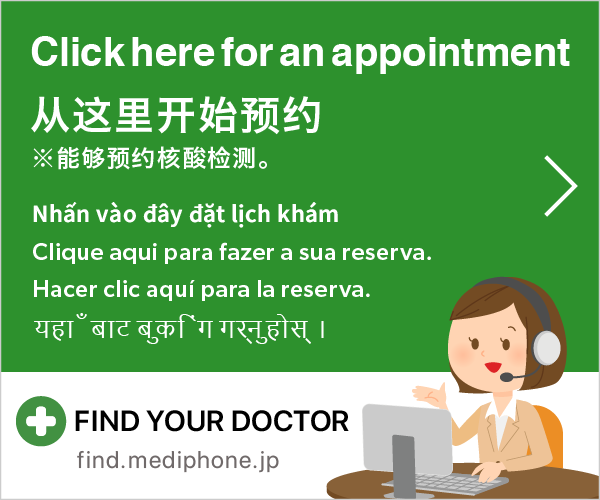 Get close to abti-aging, preventive medicine,and nutrition therapy at the molecular level (orthomolecular entertainment therapy)!
Three concepts that our hospital values
Anti-aging, preventive medicine, nutrition therapy (including short stature and AGA reatment) based on safe and up-to-date medical knowledge





Easy-to-use price range





Counseling with a hospitality mind



A. Safe and up-to-date medical knowledge-based medical care menu                
・Adipted a medical treatment menu practiced and verified by the Japan Society for Comprehensive Medical Examination, Japan Society for Anti-Aging,Intravenous Therapy Study Group, guidelines of various academic societies, etc. 
・Prescription drugs and supplements that are manufactured and approved in Japan
(When using imported products as an exception, explain the reason for adoption and use it only you agree)  
・Counseling by a doctor who belongs to Tokai University School of Medicine Basic Medical Care and is in charge of medical treatmentat at a university hospital and also males presentations at academic conferenses
B. Easy-to-use price
・It is important to have continuous consultations, not just once for anti-aging and Sakae therapy.
Price is also an important factor for that.
・For matters tha do not give rocks during medical treatment,we have realized a reasonable price by refraining from capital investment, shich rends to be over-pofitabe.
Inspection Utilizing well-established external resources (Blood test is SRL,one of Japan's leadubg testing companies, and imaging test is Tokai University Hospital, Tokai University Hospital)
C. Counseling with a hospitality mind
・We have a company directly managed bu our hotel,and we olso provide management consulting for hotels and inns.
We will do the same as a 5-star hoter / ryokan providing hospitality "for a comfortable time".
Health management that is the basis for resolving health concerns that differ for each examinee and realizing the desire to "have fun and be healthy tomorrow"

There are medical areas that cannot be covered by public medical insurance(health insuranse).


・Although our hospital is an area where the latest medical knowledge such as anti-aging,preventive medicine, preventive medicine,and short stature tickets can be applied, it is public.(It is not possible to receive medical treatment and free medical toreatmento in parallel).

・Drugs with clear efficacy(various vitamins,iron, EPA preparations,phrenological remedies,etc.) and supplements (combination of boulders in the world)

We provide specific solutions for anti-aging, preventive medicine, short stature treatment,and AGA reatment.
・Public health insurance does not cover insurance unless the country definess it as "ill".
The social mission of public health insurance is to provide mutual aid to individuals when they become ill, which no one wants.
for that reason,

・In the first place,I want to prevent it before I get sick.

・It is not a condition until it is defined as "illness",but I want to improve it somehow.

Public medical insurance cannot meet the demand.
However,if we rethink things outside the framework of the health insurance system,we can maintain and imporove our health by utilizing the current advanced specialized technology.
Our hospital is based on the philosophy of "providing the latest medical knowledge even for needs that cannot be solved by public medical insurance".
Features if our hospital
We perform nutritional analysis based on objective data such as blood sampling results, and individual life styles to adress the health issues of the examinees.


We present a tailor-made solution that conforms to the rules.



Extensive counseling by doctors in charge of medical treatment at the medical examinationcenter of a university hospital.




We provide medical care that reflects the latest medical knowledge of the Japanese Society of Comprehensive Medical Examinations and the Japanese Society of Anti-Aging.